Happy New Year. Welcome to 2013.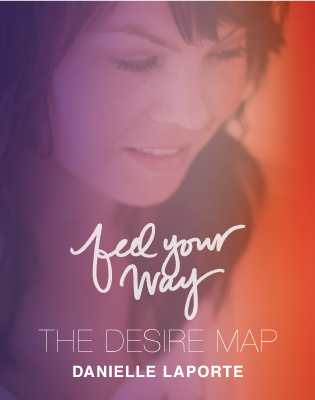 As so many of us take this time to set New Year resolutions, I thought it would be a perfect opportunity to review a program that will turn your goal setting process inside out.
Because I know that you want to a) achieve your goals and resolutions and b) feel damn fine whilst you're doing it.
Remember, I'll never recommend something I haven't enjoyed. Because if something is a drag, I won't finish it (my life's too short) and you don't need to read about it (your life's too short). The reviews have the same simple format each time – What it is. Why I love it. Why you need it.
What it is: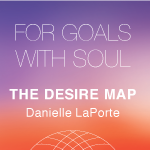 Desire Mapping is a process of understanding the drivers of your behaviour; how you want to feel when you accomplish something; your "goals with soul".
The Desire Map isn't just a physical book (although the book itself is gorgeous and embossed. EMBOSSED!)
The Desire Map an online multimedia program that is the most stunning thing I've ever seen in terms of content and design.
There's interactive worksheets so you can create beautiful posters; there's audio contemplations, meditations and poems; videos; an audio book; an e-book; a Facebook group; and even playlists of music related to Desire. It goes above and beyond.
And it's beautifully formed. The combination of sunset colours, white space and sacred geometry is sublime.
Here are my 5 Core Desired Feelings that I discovered during the process of Desire Mapping. This poster was created using the Desire Map app. I also made a Pinterest board to help capture how I want to express those Core Desired Feelings…
Why I love it:
I want to tweet every second sentence. At the end of each paragraph I want to jump up and scream Holla! at the top of my lungs and pump my fist in the air.
Every word, quote and poem within is a life-affirming YES.
When I say it is the Tactical Mood Transformer* on crack, I'm not being facetious. I'm serious. The Desire Map takes a concept that I learned whilst working as Personal Trainer (ie everyone wants to feel good and that's the basis of their goal) and expands it with a sonic boom.
And I don't mean that in an egotistical "I totally could have written The Desire Map" kind of way. I mean it in the way like when I hear a piece of music and think "Yes, that's exactly how I would have composed it" even when the producer is a thousand times more professional than my ilk.
It's synchronous and comforting. It's exciting and humbling.
* The Tactical Mood Transformer is a little ebook you can get for FREE by signing up for updates in the box on the right.
Why you need it:
So you can crack open your authentic, delicious, unadulterated desires and feel good. So you can have inspiration on tap, motivation on speed dial, and live your deeply grounded truth.
The Desire Map has self knowledge at it's core and when you understand exactly how you want to feel and align your actions with it – amazing, divine, jaw-droppingly exciting things happen.
Make no mistake, this process will change your life.
Go now and check out The Desire Map.
What do you most want to feel in 2013? What do you want to stop doing? Have you done your New Year's resolutions already? I'd love to know. Share in the comments below.
{Full disclosure – the links contained in this review are affiliate links. This means if you click on the link and decide to purchase the book I get a small percentage of the sale – thus helping me to continue running this site.}