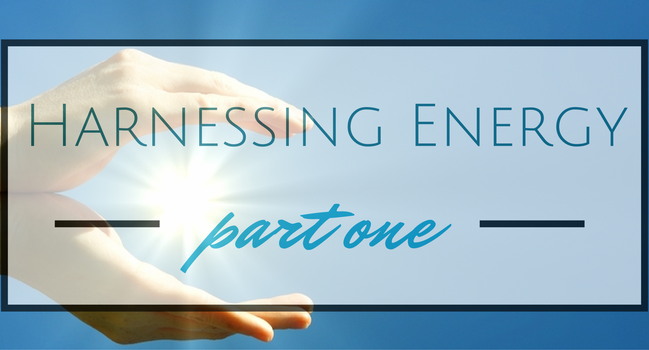 Welcome to the first in a four part series on how to get more energy.
Coz I know I want more of it and it seems like a lot of my comrades do too.
Because more energy + less anxiety = unstoppable you!
First up - emotional energy.
Emotions are potent. They can make you feel like you could run all night or they can make you feel like the ground is an anchor weighing you down, down, down.
The trick to harnessing emotional energy is to focus your mind on cultivating the emotions you want to feel. You can do this through the ancient symbols of chakras.
Chakras are energetic wheels that correlate  to certain areas of the body and to specific emotions.
You can use chakras as an intentional guide to harness the energy of different emotions.
| | | |
| --- | --- | --- |
| Chakra | Emotion | Balanced Energy |
| Base | Safety | Grounded, secure, present |
| Sacral | Zest | Creative, sensual, playful |
| Solar Plexus | Empowered | Self worth, willpower, healthy boundaries |
| Heart | Love | Kind, loving, compassionate |
| Throat | Expression | Truthful, expressive, confident |
| Third Eye | Insightful | Epiphanies, wisdom, insight |
| Crown | Connection | Unity, vision, spiritual |
Simply by guiding your focus through the use of visualisation, affirmations or energetic modalities such as reiki or kinesiology - you can clear and balance your emotional energy as they relate to the chakras.
So - say you want to feel more grounded.
Bring your attention to the base of your spine. Breathe deeply. Imagine the bodily sensation of feeling calm and secure. Repeat the mantra 'I am safely protected'. Use the power of your imagination and your intentions to flow the energy of being grounded throughout your body. Enjoy the sensation of calm.
It's that simple.
Your mind is a powerful tool, so use it to your advantage!
BIG NEWS
The Spectrum album was composed using the 7 chakras as inpsiration. Each track in the album has been crafted to enhance the emotion related to each particular chakra.
Keep an eye out next week - because I'm having a chakra blitz.
On June 16, I'll be releasing one track per day from the Spectrum album.
If you want to focus on a particular chakra, you'll be able to purchase the specific track you want.
Each track will only be on sale for 24 hours, so mark the sale in your calendar!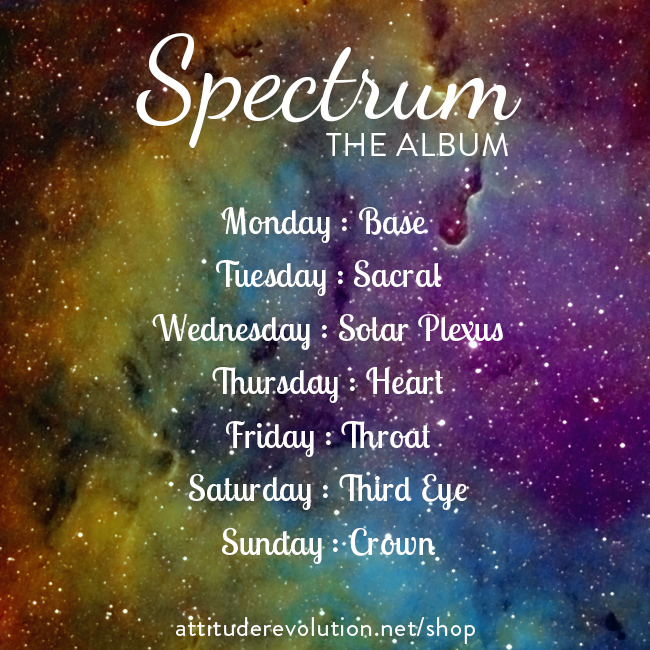 Which chakra would you choose to focus on? What feeling do you most want to cultivate? Got a favourite affirmation? Share your thoughts over on the Facebook page, comrade!