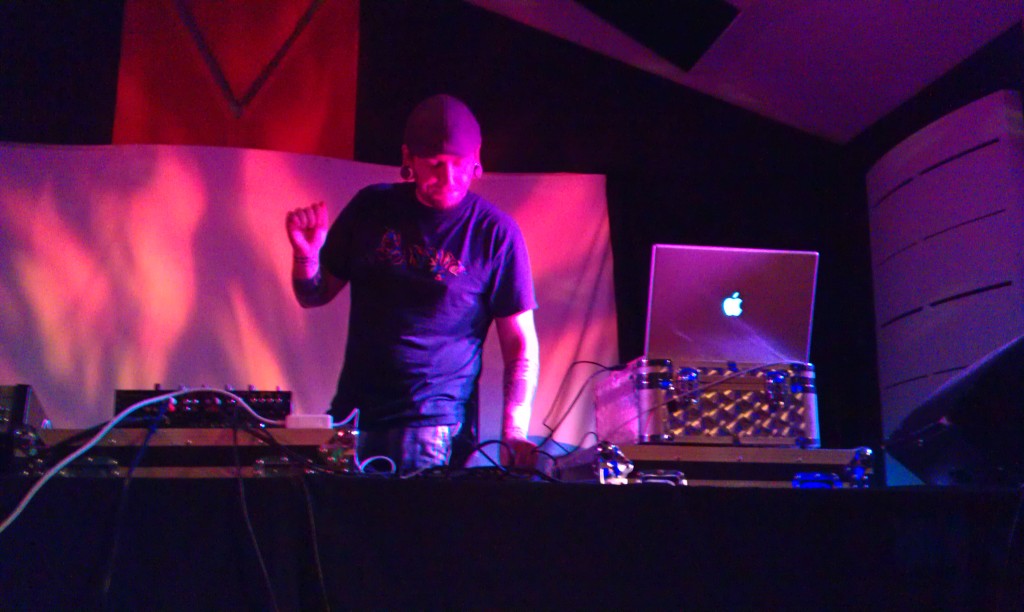 Music plays a HUUUUGE part in my life.
Even during the 4 year hiatus when I didn't compose a thing – I still devoured music like a banshee.
And seeing as the kind of music that turns me on and blisses me out is relatively 'underground' and I love sharing the exquisite treasures of new music – today's revolutionary review is of one of my all time favourite artists – Bluetech.
His track 'Leaving Winter Behind' has been my ringtone for years. For our 10 year anniversary, my partner and I had the immense delight of seeing him perform live in Byron Bay. Hands down one of the best nights of my life!
And now, Bluetech has just released a new EP called Basement Dubs that is five tracks of aural genius.
PLUS he's using the money he raises from the sales of this album to go 'off grid' and install solar panels on the roof of his studio.
"In my efforts to be an example of change in the way I approach and utilize technology in my art, I am attempting to convert my work space to a solar powered studio. Funds raised from the sale of this EP will go towards this goal, and your support is greatly appreciated" - Bluetech
Sublime music AND sustainability?! Winning!
What it is:
5 glorious tracks of the most intelligent yet still musical electronic music ever. Listen for yourself below…
Why I love it:
A lot of 'intelligent dance music' is devoid of emotion, musicality and soul.
But Bluetech (a classically trained pianist since the age of 5) is able to blend melody and harmony with delicate, hyper-detailed sound design. His tracks are futuristic and innovative yet somehow melancholy and moving.
Subterranean bass sounds combine with sharp angelic synths. Bubbles, pops and clicks reminiscent of hidden jungle creatures pepper the sonic landscape.
It's this subtle interweaving of the organic and the digital that makes Bluetech's sound so unique. Part-psychedelic, part-sensual, all good.
Why you need it:
All of the above.
Seriously though - if you're looking for a soundtrack to your bliss, an accompaniment to a sweet drive, or just a little something something to sway and wiggle your tushi to – Basement Dubs has got your number.
PS – these links are not affiliate links. I've just got a massive fangirl crush on Bluetech.
Follow Bluetech on Twitter
Fan him on Facebook
Be serenaded on Soundcloud
[bandcamp width=350 height=626 album=1708860867 size=large bgcol=ffffff linkcol=0687f5]