Even though the internets is full of information, it's sometimes hard to hear the signal in the noise. To find the data you're really looking for.
Seeing as I'm a bit of a geek, I thought I'd help you out by distilling some data for you. It's conveniently chunked into The Attitude Revolution categories for you, so you can easily find what you need. This is all affiliate free, I'm raving about these peeps because I love what they do and I hope you will too. So, without further ado, please to find 12 websites that will help you do a 180 to your best self!
Food
DAMY Health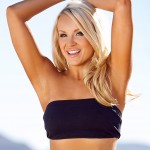 Amy Layne is the goddess of what I call "recipe remixes". Every week she reveals new clean, lean recipes that are also often vegan and gluten free.
But this ain't rabbit food. Oh no. We're talking delicious sweet treats like Peanut Butter Brownies, or Banana Split "Ice cream" Cake, and my favourite Healthy Chocolate Cake Batter Dip.
Purely Twins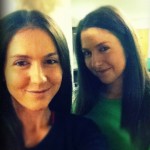 Lori and Michelle are two gorgeous Fitfluential identical twins. They run their own healthy bakery and also share a lot of vegan, high protein, gluten free recipes. These girls have had a few health problems in the past and they share their journey of healing their acne, digestion and eating disorders.
Their old blog, Pure2Raw has a phenomenal list of recipes like Raw Mini Triple Chocolate "Cream" Cake, but they still do recipes on their new site like Sweet Potato Butter & Flatbread.
The Wellness Warrior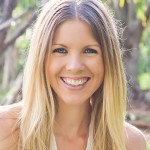 Being diagnosed with cancer didn't stop Jessica Ainscough from living her life of awesomeness. In fact, she did a 180 on her stressful, magazine-writing, champagne-guzzling, Lean-Cuisine-eating lifestyle and healed herself. Now she shares her incredible journey of healing, along with info about alternative therapies, amazing books & products, and interviews with healthy foodies.
Check out her incredible book "Make Peace with your Plate" and if you sign up for her newsletter, you get a free green smoothie recipe book. They look weird but lemme tell ya – green smoothies are the shiz!
Mood
The Daily Love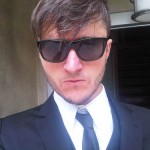 Feel good fuzzies don't have to be cheesy. Let's face it. Love, fierce love, (like the love we talk about here at The Attitude Revolution), has the power to change lives. Mastin Kipp knows that too, so he and esteemed guests share pearls, stories and strategies on how to face love and serve your highest potential. Every day. Winners like "Eat this and claim joy" & "Want success? Learn to love your weirdness". Yesssss.
Gabi Bernstein
The author of "Spirit Junkie – A radical road to self love + miracles" and "Add more -ing to your life – A hip guide to happiness", Gabi is a glowing testimony to the revolutionary power of love and joy. She writes, speaks and vlogs about tapping into your inner truth and happiness, and she does so from a place of authentic experience.
Tenderlogic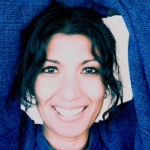 Awakening your soul never sounded so good when you listen to Navjit Kandola's soothing and profound guided meditations. Her Monday Mindfulness series is sublime with strategies such as "A way to end Heartbreak" and "A moment for myself in silence". No whale sounds, no chanting, just you being guided to your inner truth.
Tude
Danielle LaPorte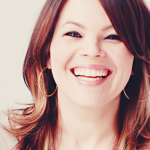 She describes herself as kick-ass spirituality and combines seemingly paradoxical concepts (like love & cash) into scintillating nuggets of wisdom. Danielle is an authentic, no BS, firestarter. Her book, The Firestarter Sessions (check it out in the Revolutionary Resources section) is a practical no-nonsense guide to "creating success on your own terms".
Over at her digital temple (don't call it a blog!) you can read her jaw-dropping, awe-inspiring words like she's your personal cheerleader. Pom-poms for the soul like "Are you hanging on by a thread".
Oh and be sure to check out her "Credo for making it happen" video. Like, every day.
Tiny Buddha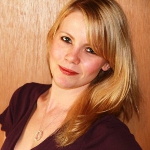 Although Tiny Buddha was founded by Lori Deschene, the site is really a conglomerate of contributions by the community at large. (Can you tell I love alliteration?!) The topics are plentiful but the central theme is 'ancient wisdom for modern times' and really boils down to how to live a grounded, compassionate, joyful life.
Because each writer is sharing their own experience, the stories are relatable and the advice non-preachy. My faves include "When to rest or push harder" and "8 tips to celebrate your growth".
Zen Habits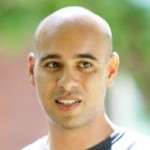 Leo Babauta is one clever & chilled out dude. Originally a blog about productivity, his site is now dedicated to how to live a life of awesomeness through healthy habits, minimalism and peace. Leo has a wonderful way of breaking down seemingly insurmountable or complex tasks into simple daily routines of mastery. My all time favourite post of his is all about self love. Read why it affects everything and then browse through his other insightful messages, like "The Pause upon which all else relies" and "The Compact Guide to creating a Fitness Habit".
Do
The Great Fitness Experiment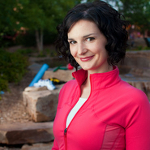 Charlotte Andersen blends insightful personal experience with the latest science on nutrition, fitness and wellbeing. Her book "The Great Fitness Experiment – One Year of Trying Everything" and her own popular site of the same name is pretty much what it sounds like. She takes the latest fitness fads, workouts and nutrition advice and tests them on herself and her "gym buddies" with interesting results and hilarious overshares. Also check out her fitness routines like this MMA training plan on Shape.com
Tone It Up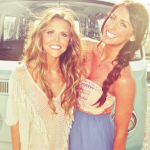 Karena and Katrina are the darlings of fitness. Beautiful, inspiring and fun. They have over 200 YouTube videos and the majority of them are workouts. Yes, free workouts that you don't need a lot of equipment to do like the Mali Booty workout and Under The Sea. Win!
If you still wanna workout but the internets are down (the horror), they also have the Beach Babe DVD which contains 7 different workouts including a yoga routine.
Zuzana Light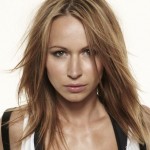 If the thought of running for hours on a treadmill bores you to tears, then you need to HIIT it. That's High Intensity Interval Training and Zuzana is the queen of HIIT (and hearts).
Every week she uploads a new ZWOW (Zuzana's Workout of the Week) for you to try. But be warned. Her workouts look simple (usually only a few moves and all bodyweight), and they're short, but they pack a punch. They're intense. High Intense. Like this one.
What about you? What sites have helped you that you wanna rave about? Share them in the comments.