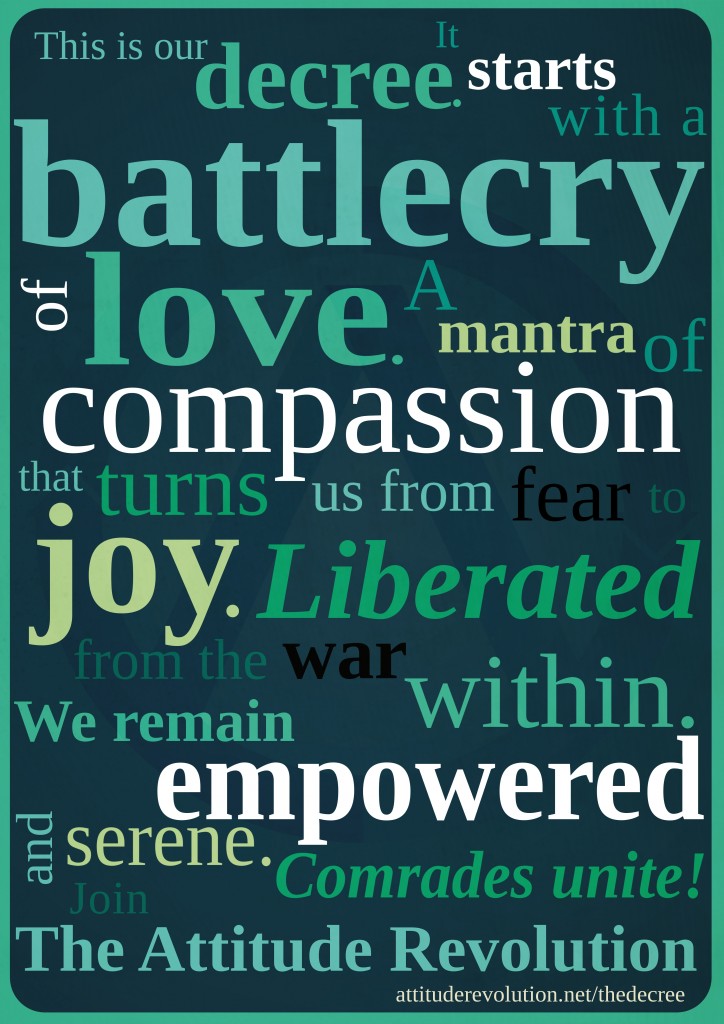 The Attitude Revolution Decree is licensed under a Creative Commons License.
Spread the message, but please, link back to us so more comrades can join!

This is our decree. This is what the revolution is all about.
Taking the first step of love. Not the squishy, sparkly, gooey, doe-eyed love. The love that says, "I'm worth it". The love that picks you up, gives you comfort and strength. The love that only you can give yourself, and then go change the world with.

Comrades unite!

If you'd like to get more heartfelt strategies and inspiration on how you can be an Attitude Revolutionary, then join us and sign up for transmissions. Just enter your email below.